Mobile app ideas are everywhere. They have become an essential part of our daily lives. However, creating a successful mobile app is not easy. It requires a creative idea, a clear vision, and a good strategy.
Nexle Corporation will explore some of the best mobile app project ideas for 2023 based on the latest trends, technologies, and user needs as well as some tips and best practices for turning them into reality.
How to Come Up with Mobile App Ideas?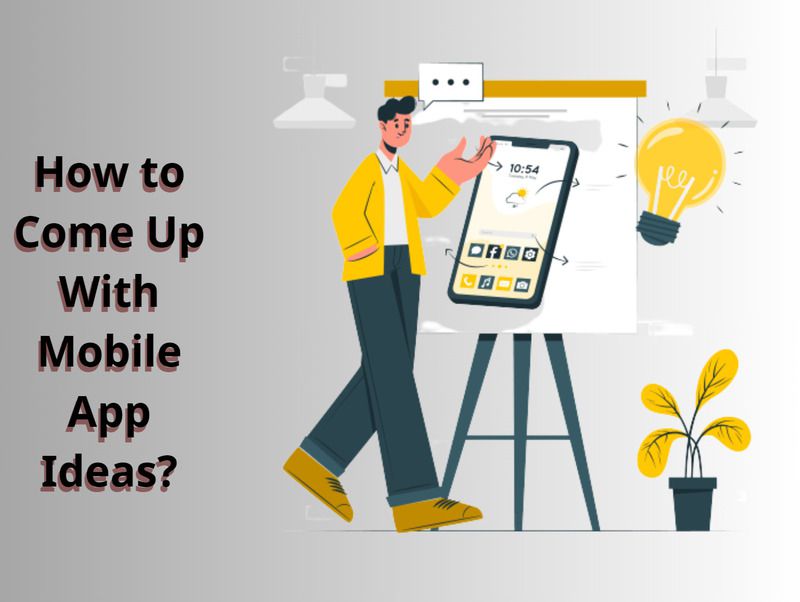 Ideas for mobile apps may be born in a variety of different ways. One way to do this is to find a specific problem and develop an answer for it. To begin, you may address the issues and problems that you face due to the existing method. Consider these difficulties, conduct some research, and see if you can find an app that addresses what you're experiencing.
The second is to find a demographic that has been ignored by any existing applications. To further your understanding of how to implement concepts from other fields into mobile applications, you may also study the achievements of others in related fields.
53 Best Ideas For a Mobile App To Change The World
1. Wealth and Asset Management App
Through the use of an all-encompassing asset management tool, customers can release their wealth's full potential. The platform provides real-time market data, personalized portfolio analysis, and expert investment suggestions, making it ideal for investors seeking an effective approach to managing their holdings. Make the most intelligent decisions possible about your financial future by making use of these intuitive resources and insightful recommendations.
2. Mental Health Therapy App
The use of mental healthcare applications may aid in the enhancement of workers' behavioral wellness in the workplace. In addition, they may provide short activities for learning about the user's mental health and surroundings. This is the perfect case for a startup or B2B business whose main goal is to help workers cope with stress on the job. You may want to give this mobile app idea a try since it has shown to be effective in the field of mental health in the workplace.
3. E-learning App
Learn whatever users want, whenever they want, with a fun and engaging e-learning application. This app has a huge library of courses taught by professionals in a variety of fields, so customers may learn a new language, advance their careers, or follow their hobbies. Consider creating this app to encourage people to learn at their own pace and in their own time, keep track of their progress, and join a thriving online learning community.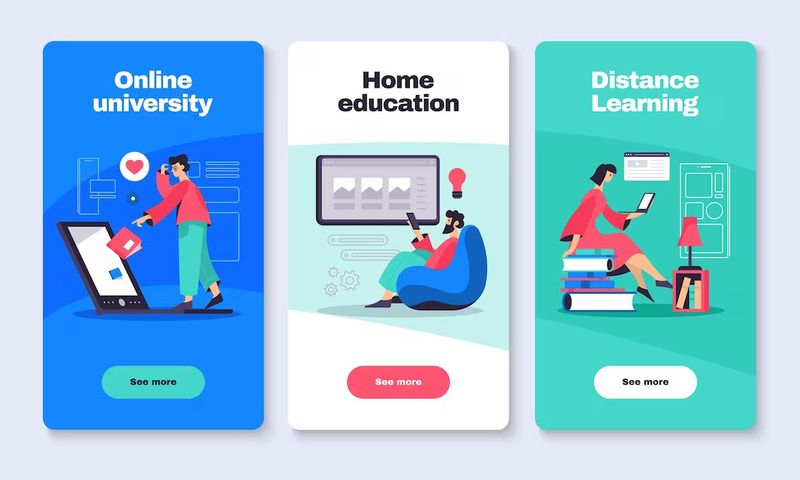 4. School Notices App
The school notifications app is an excellent tool for providing parents updates on happenings at their children's schools. Information such as snow/rain day holidays, report cards, attendance numbers, and future activities might all be included. All students, not just those in primary school, may benefit from teachers' ability to contribute photographs and videos to enrich lessons.
5. Job Search App
This user-friendly smartphone app idea efficiently connects job seekers with employers in their preferred cities and/or fields. The program should allow users to describe their skills, work experience, and desired income, and then it recommends suitable job possibilities.
To assist users in obtaining their ideal job, it's also important to include mobile tools like résumé templates, interview suggestions, and salary negotiating advice.
6. House Rent App
The real estate business has been showing clear signs of expansion over the last several years. Enterprise applications are also implemented by this industry. Users may quickly and easily discover both rental and for-sale homes with the help of these mobile app ideas. These are the ideal approaches since they improve efficiency, conversation, and engagement.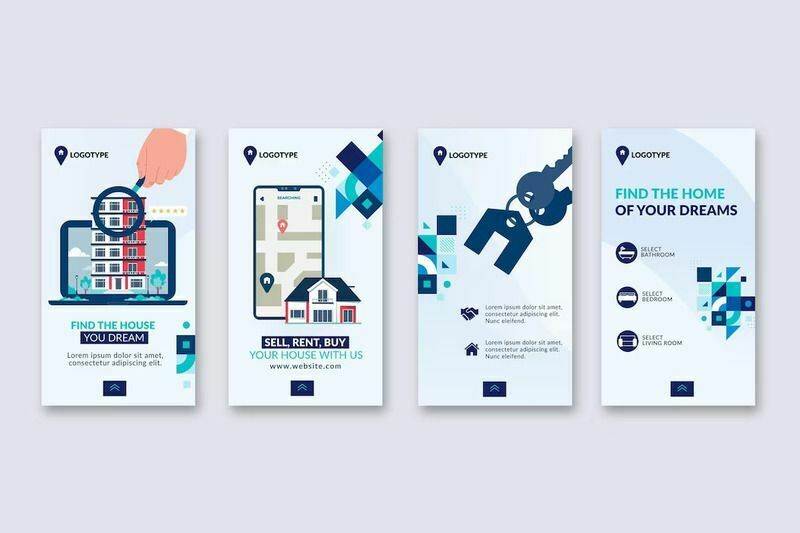 7. Restaurant POS Application
Couples may want to make a reservation for a central table or a private corner table for their date. And using a reservation app makes it simple to do this. The only steps involved are selecting the desired seats and time in advance and then making the reservation using the mobile app idea we provide.
8. Bike servicing App
Two-wheeler users will appreciate this tech-enabled platform and supporting mobile app solution, which will put them in direct contact with reliable shops for service without any hidden fees. The platform has features including improved stock allocation, an order management system, and door-to-door pick-up and delivery services.
9. Fitness App
With the help of qualified nutritionists, pathologists, and health coaches, an online mobile application designed to help health-conscious individuals keep track of their daily behaviors and reduce the risk of lifestyle problems has evolved.
Weight, blood sugar, heart rate, blood pressure, and other health data may all be tracked and shown on the app. Users are provided with personalized diet regimens, exercise routines, and food lists based on their health status. It will also include a built-in chat feature where users can communicate with other users and medical experts.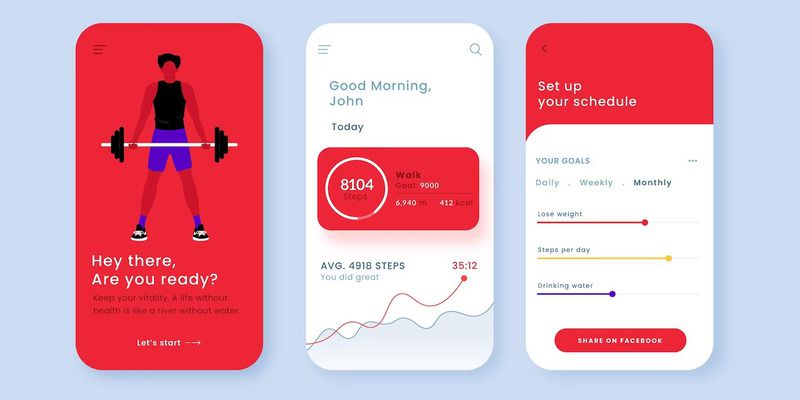 10. Finance and Bill Management App
People in the modern era would be confused without being provided with the software that helps them keep track of their earnings. As predicted, technology will continue its rapid rise to the top of society in the years to come. When it comes to the challenges that arise in our day-to-day lives, we need to ensure that we are using the most cutting-edge technology available.
Money and bills are two things that a lot of people struggle to keep under control. In order to aid people with this issue, you may come up with concepts for money and bill management software. Your mobile application idea will notify roommates when payments are due, divide up expenses, and notify each individual when their share of the bill is due.
11. Hair Coloring Assistance
Many people worry about their appearance after dyeing their hair despite their enthusiasm for their hobby. Because of this, some people choose to keep their natural hair color rather than color it. You may aid them by developing hair coloring assistance software. Without actually dying their hair, individuals may get a sense of how they might look with different hairstyles and colors thanks to these mobile app ideas.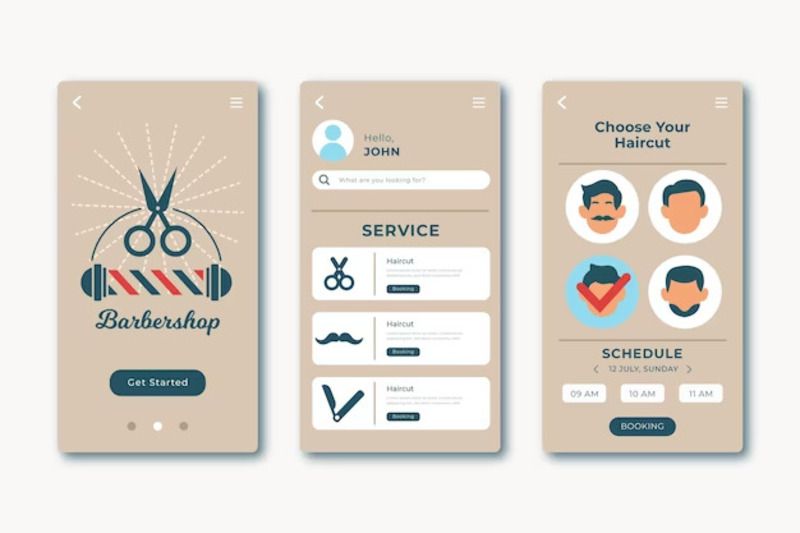 12. Travel-planning App
Your dream vacation may be carefully prepared with the help of this software. Suppose you want the mobile app solution to figure out the best travel place and time to go there. In that case, all you have to do is enter some information about yourself, such as your budget, the kind of environment you like, the weather, the activities you most want to do on your vacation, and so on.
13. Taxi Booking App
These days, a lot of people use the internet to reserve taxis. Invest in Taxi Booking App Development Services to simplify the taxi business and provide your customers with the ease of booking and paying for a cab online, saving everyone time.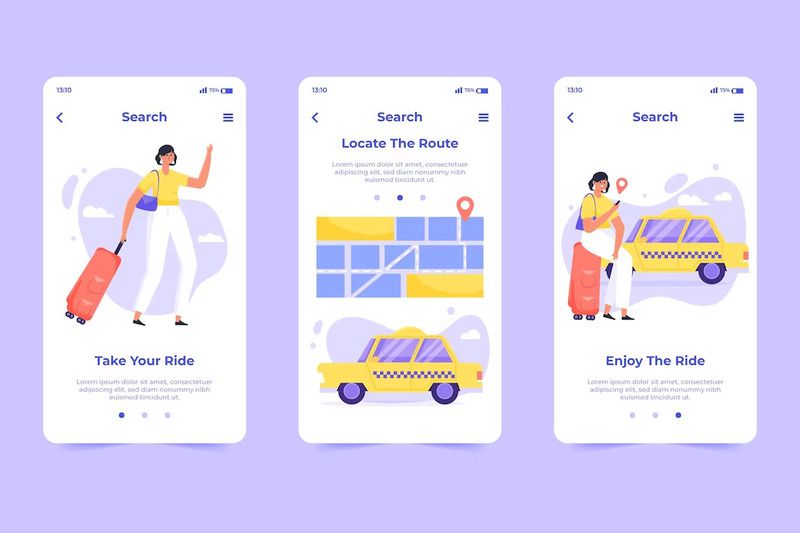 14. Civil Construction App
An online platform for finding and hiring contractors, where users can read reviews, browse histories, and make an informed decision based on price, availability, and other factors.
Users will be able to share their needs, as well as their budget and available time, on the app's website. Businesses may post advertising for contractors to view and respond to if they're interested.
15. Employee Communication App
When a company has strong internal communication, it may achieve great things. Businesses may benefit from employee applications in several ways, including HR work, safety and compliance, employee training, benefits administration, and more. Your team may utilize a application that provides employee self-service to see their pay stubs at any time.
With the help of push notifications, businesses can quickly and easily inform their staff of important events and schedule changes. These mobile app ideas may also be used for communication in times of disaster and emergency.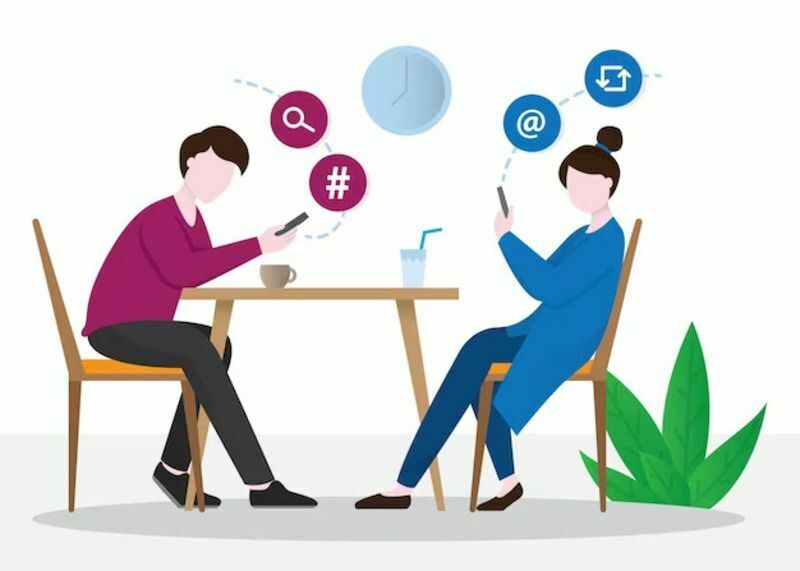 16. Lost Item Tracker App
An application designed to assist people in identifying their misplaced belongings, such as their glasses, keys, wallet, socks, etc. Every time you put anything like this down, taking a picture with your phone will help you remember where you put it, even if you forget its exact location.
17. Voice Translation App
The inability to interact with the locals due to a lack of skill in the language is an important factor of anxiety for many travelers. A game-changing approach to communicating with foreigners would be a smartphone app idea that translates spoken language. They just need to speak the words on the phone for it to translate them into the language of their choice. The solution must also work both ways so that other languages can be converted into your language in real time.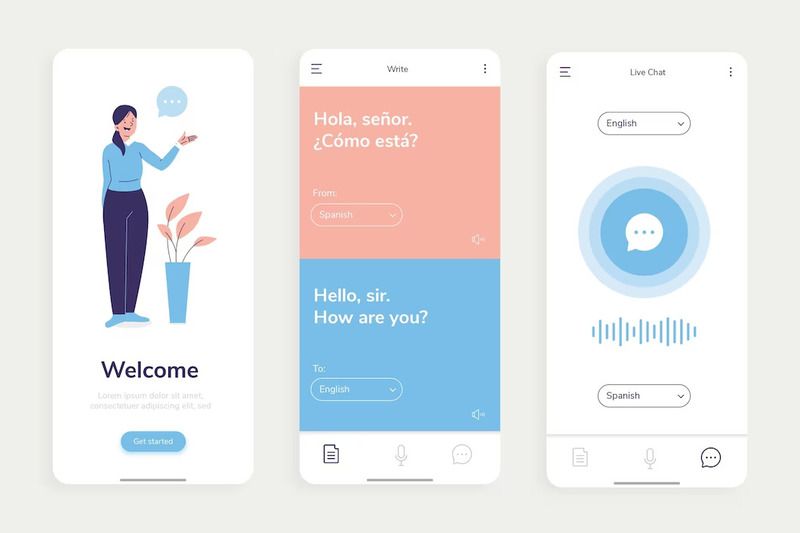 18. Virtual Personal Assistant App
This mobile app idea is fantastic for those who are always on the go and need assistance keeping track of the tasks they have to do. Users may enter their timetables and to-do lists, and the software will then provide reminders and notifications to keep them on track. Appointment scheduling and the automation of routine tasks are two further uses for the app.
19. Wedding Planner App
Our wedding day is one of the most significant days of our lives. Unfortunately, many of us face obstacles or need help completing some of the vital criteria. That's why any engaged couple may benefit from a wedding planner's suggestions for a smartphone app idea. There will be a standard checklist of activities for all couples to complete on this mobile application, either before or after the big day.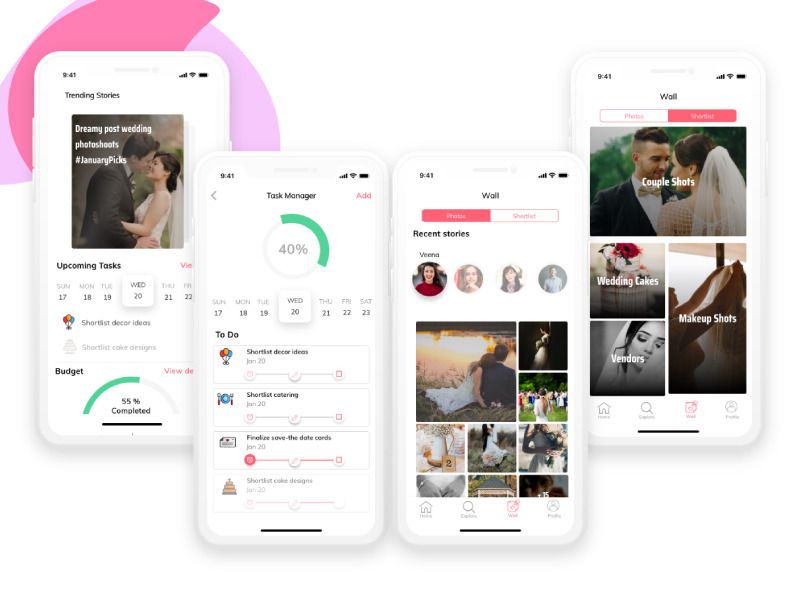 20. Criminal Alert App
Once you see a missing person or wanted criminal on TV, it's hard to keep their face in your mind. It's also likely to encounter a stranger who is really a dangerous criminal. You may save a life and aid in capturing an attacker if you have access to a smartphone app solution that notifies you of nearby criminals.
21. Home Maintenance App
If you own a house or manage rental properties, you need this software to keep track of all the maintenance you're responsible for. Users may enter information about their dwelling, such as the age and kind of appliances, and get recommendations on when to do routine maintenance. Users may keep tabs on their home improvement efforts and have access to useful resources and expert advice.
22. Music Streaming App
If you're in a band or produce music, you may promote yourself and your work with an application specifically for you. The user may choose from a catalog of songs and listen to them while using the program. Users may make their own playlists, explore the music scene, and tune into well-set up radio stations. Features such as offline playback and playlist creation/sharing might also be included in the app.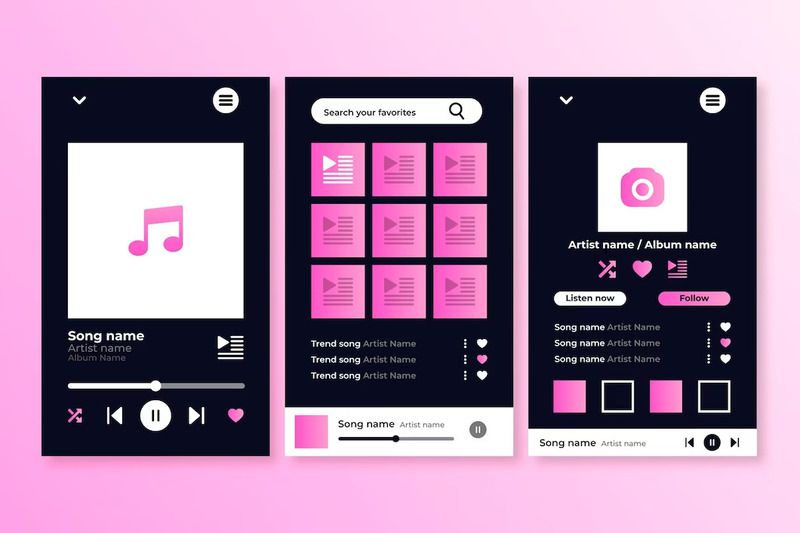 23. Gift Delivery App
Many other types of celebrations are possible, including but not limited to birthdays, holidays, Mother's Day, engagements, weddings, graduations, and noteworthy milestones. In addition to sending "get well" presents, people often like sending unexpected gifts to loved ones. However, this might be difficult if you don't live within a suitable driving distance of the person you're presenting.
A gift delivery mobile app idea would function in the same way as a meal delivery app. Using the app, users can choose presents from nearby stores and have them delivered straight to the receiver. A present will be hand delivered to the receiver by a courier, regardless of where the sender lives.
24. Meal Prep and Cooking App
A call to all cooks! This is your opportunity to introduce the world to your culinary masterpieces. All of your recipes may have supporting videos with step-by-step instructions uploaded. Organize your recipes by meal, including breakfast, lunch, dinner, dessert, and special diets such as vegan, gluten-free, pescatarian, keto, and others.
Take advantage of this scenario to start a business selling meal planning or publishing an online cookbook. You may charge a one-time fee for each of the recipes or provide access to a collection of recipes through a subscription service.
25. Pet Care App
The development of digital technology has led to an evolution in the approach to providing care for pets. And the pandemic has mainly served to strengthen it in recent times. As such, if you're considering entering the market, consider these potential mobile app ideas: online nutrition, grooming products, therapy services, virtual pet walking and training, and virtual pet care.
26. Food Recommendation and Review App
A food recommendation/review app shows recommendations from people who prefer to try new restaurants and can be relied upon to provide truthful reviews and advice on what to order while visiting certain restaurants.
27. Room Cleaning Service App
Many individuals, particularly professionals, just don't have the time to spend on a thorough home cleaning. Imagine how great it would be if someone else tidied up your space and placed everything properly. The software would allow customers to schedule a cleaning service for their rooms. Those who use the app may also get a recommendation for a housekeeper in their area.
Making an mobile app that offers in-room cleaning services would be a great assistance. Users may search for and employ cleaners of their choosing using your app and pay the associated charge. Make your software as customizable as possible, allowing customers to choose whether they want to clean the whole home or just a certain room.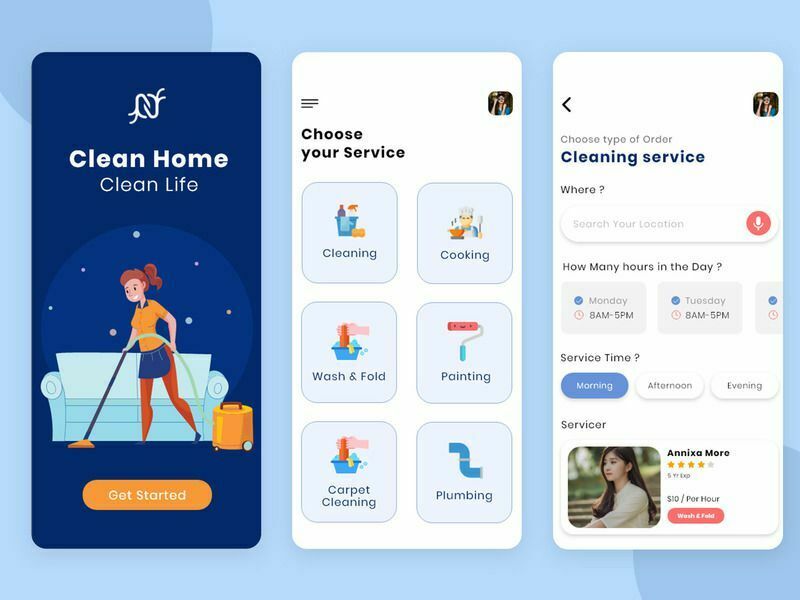 28. Trading Apps
There is an evolution occurring in the retail industry. New business models and methods for restructuring company operations were highlights of this change.
The discount brokerage industry has been at the forefront of the rise of online trading and, later, trading applications due to technological improvements since 1984. In recent decades, the rise of several new businesses has resulted in many profitable new career paths, the most successful of which is online trading.
29. Makeup Apps
A mobile application that provides users with access to cosmetics-related evidence such as reviews, videos, and how-to guides before making an order. Users may get updates on new features and exclusive discounts by downloading the app. Companies like MAC Cosmetics can provide direct platform sales to clients with this software. Customers' time will be saved since they won't have to search for other websites or even wait in line at physical locations.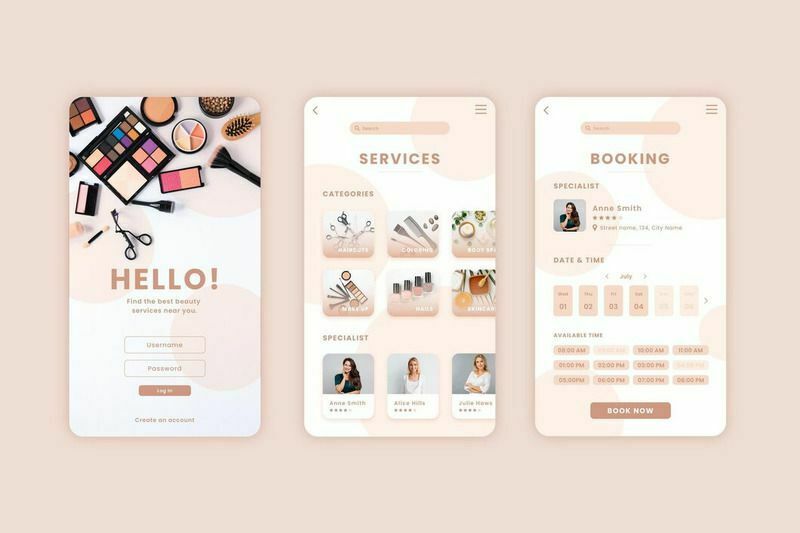 30. Healthcare Apps
Thanks to innovations in medical technology, the quality of treatment provided by hospitals and clinics has improved significantly. However, with this development comes an increased number of medical therapies, which may be difficult for everyone to keep track of and plan for.
Here, we have yet another idea for a mobile health app. An adaptive medical app that can serve several purposes is the source of this creative concept.
The first major benefit is that this mobile software can organize the user's whole medical cycle. Medication, symptoms, vaccines, appointments, allergies, and fitness records are just some of the many user medical details that the app may store and manage. Furthermore, the app enables the tracking of a wide range of health indicators, including body mass index (BMI), blood pressure (BP), heart rate (HR), and many more.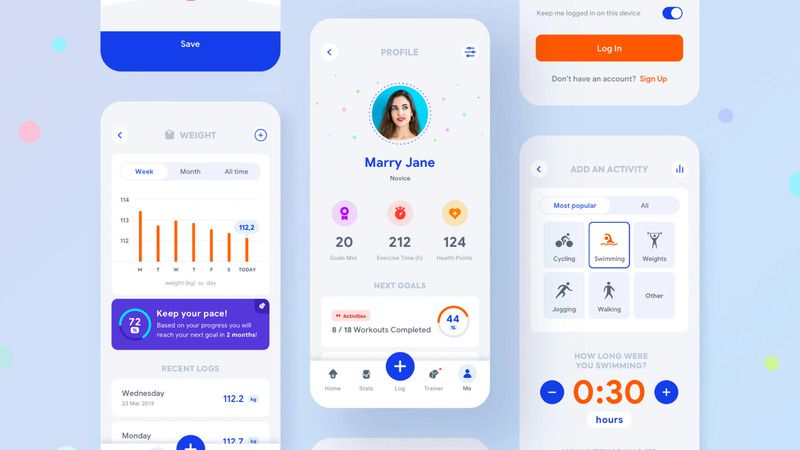 31. CV/Resume Editor App
At least in the United States, the number of people who graduate from college or university is growing continuously every year. The need for a well-written curriculum vitae or resume for submission to hiring managers is also important. That's why having an excellent tool to generate a CV/resume is more important than ever.
In this way, your future CV creator software will most certainly win the whole globe. Adding AI that can suggest appropriate wording for users as they fill out their resumes would greatly improve the convenience of your product.
32. Scheduling App for Business
This tool is a lifesaver if you already have a company but you or your workers spend too much time scheduling meetings and appointments. Users can just open the mobile application idea, choose the most convenient time and location (if you have more than one) to arrive, and then they can relax and enjoy the service.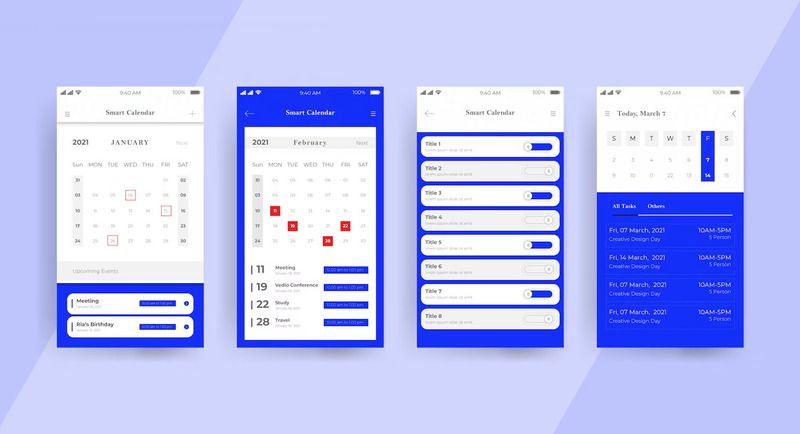 33. Real-Time Car-Sharing Apps
Users may reserve a vehicle and go on their way by inputting their desired destination into real-time car-sharing software. An idea that users may launch the app, enter their destination, and then browse for other users driving in the same direction. Ultimately, they can divide the bill in half.
34. Water Reminder Apps
Most health issues associated with modern living may be avoided simply by drinking more water. Using mobile app ideas like this, people will never again skip drinking enough water.
35. Movie Review App
Users may get information about a recently released movie and everything associated by downloading one of the many movie review apps. Reviews, ratings, and comments from customers are included in these features. In addition, it might help people decide if a movie is worth their time or not. Users may also provide ratings for movies and TV episodes based on their own personal experiences.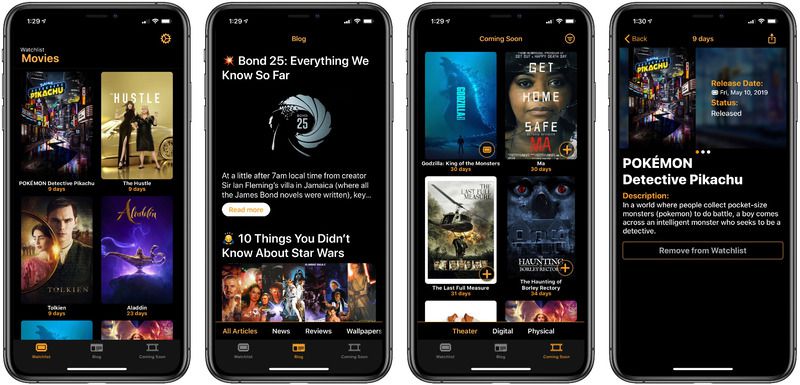 36. Writing App
Today, writing assistance mobile app ideas are available and are the ideal option for writers. Everything from learning how to structure letters and write whole sentences to coming up with fresh ideas and flawless phrases is part of an exciting writing technique. An app like this is useful for creating written works that others may read and perhaps improve upon.
37. Book Exchange App
The use of these kinds of smartphone application ideas to trade books is gaining popularity. They make it possible for people in a certain area to meet together and exchange books they've read. The users begin by scanning the ISBNs of the books they want to sell. Afterward, you may browse the other books for trade-in nearby areas using the app.
38. Work from Home Jobs App
There is a growing trend of individuals working from home exclusively as the popularity of remote work increases. Unfortunately, there is a downside to working from home: decreased efficiency due to extra time spent on every task. More than that, though, communication is a major contributor. That's why there's a growing need for tools that facilitate remote work. Whether in the office or in the comfort of their own homes, workers' productivity is boosted by such mobile app ideas.
39. Free WiFi Finder App
This program automatically looks for nearby free WiFi networks even when the user has no data connection, allowing them to access the internet from their mobile device. With the help of this mobile application idea, the user may reduce the amount of data he uses and verify whether or not another network is protected or open to access.
40. Daily Motivation App
A motivation mobile app idea is designed to encourage people to participate in activities they might otherwise dismiss, such as walking, jogging, reading, etc., by providing constant reminders and positive reinforcement. In this approach, people are inspired to provide their best efforts to the task.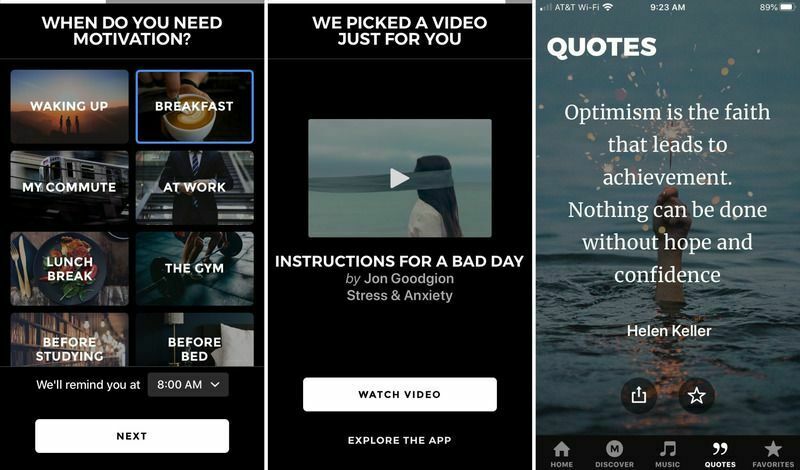 41. Price Comparison App
We always check the lowest price we can find for an item everywhere we purchase, whether it be online or in a store. You may save a lot of money by getting into this routine. If you can compare rates quickly and easily, selecting the more difficult option is unnecessary. People often use websites or add-ons for their browsers to do price comparisons. It's undeniable that they are superb methods. In other cases, though, it may become stressful. This is why, thanks to technological developments, several Price Comparison Apps are now available.
42. Grocery Delivery App
Deliveries of groceries through smartphone apps have been trending upward for a while. These applications safeguard clients by bringing food from a local grocery to their homes. Customers use the applications to place orders at nearby supermarkets, sending shoppers to collect and deliver the goods. These kinds of mobile app ideas often have three different types of users: shoppers, purchasers, and administrators.
43. Doctor Appointment Booking App
This software may also play a significant role in the future of cutting-edge medical care. To connect, exchange, and get reports and consultations from anywhere, all that's needed is a basic but powerful technical device like a smartphone. These smartphone application ideas are helpful for medical professionals and individuals who need to schedule appointments with their physicians.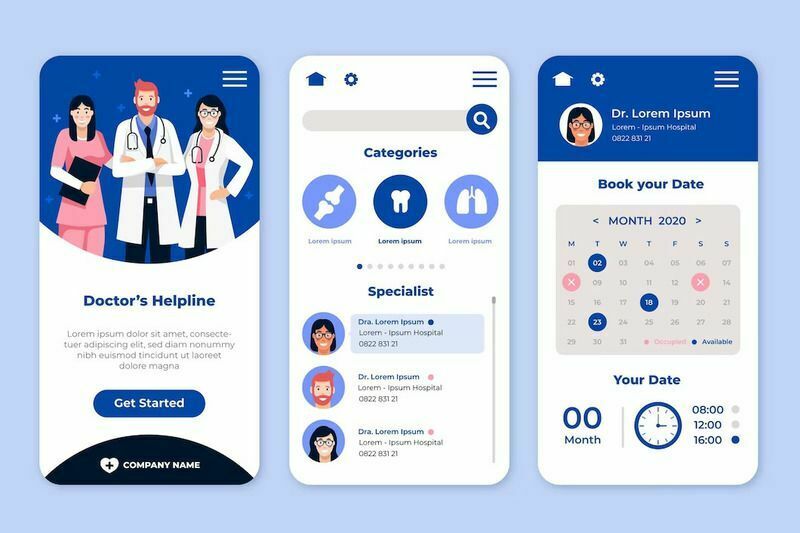 44. Suicide Prevention Help App
These kinds of mobile app ideas provide their users with the expert knowledge necessary to assist those in need from anywhere in the world. In addition to that, these applications include searches about self-harm and suicide. Once the app has collected enough data, it will be able to determine the reason for the danger.
45. Remote Patient Care App
By using these ideas of smartphone applications, doctors may provide patients with remote health services and medications. In addition, doctors may use these smartphone applications to give prescription drugs to patients online. Therefore, it is a medical treatment method that uses cutting-edge tools to gather information on patients in places other than hospitals.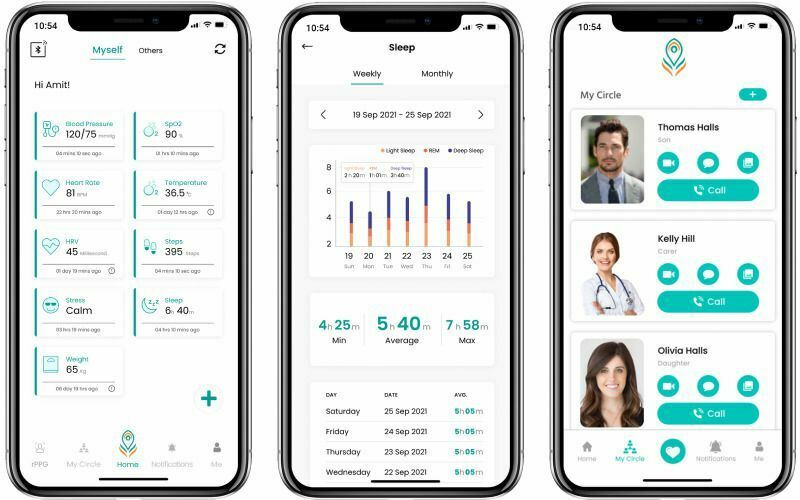 46. Scan and Convert to PDF App
Instead of taking your paperwork somewhere to be scanned and turned into a PDF, you may do it all on your own. With a scan and save it to pdf software, you may safely save your receipts, papers, report cards, notes, whiteboards, and other critical data on your mobile device. This program allows you to easily scan many pages into a single PDF or JPEG file for easy storage or transfer.
47. Call Recording App
Spam and phishing calls have become an ongoing issue for many people nowadays. When victims of this kind of illegal harassment have problems on their mobile devices, they turn to our app. When things get stressful, all you have to do is record them using your own device's microphone, and the resulting audio file will be stored in the cloud service provider's data centers, where it can be used as evidence in court if necessary.
48. Video-editing App
TV professionals and regular people use smartphone programs that allow them to edit videos on mobile devices. YouTubers, businesses, social media stars, and everyone else who cares about video quality should have them.
49. Blockchain Tax/Invoicing App
Blockchain mobile app ideas have the potential to improve all of the major industries. That's why Bitcoin is ideal for thinking up new mobile apps. For instance, a blockchain tax and invoicing tool would be ideal for determining how much tax a person owes on a certain income level. In addition, there are many potential uses for blockchain technology, such as apps for lawyers, loyalty programs, and gifting.
50. Pregnancy Helper Mobile App
The experience of becoming a mother is entirely unique and beneficial for each woman. Many challenges arise as a result of being a mother. Do you not believe that this is a fantastic concept for a mobile app idea that has the potential to become a prosperous new business venture, considering that pregnant women may benefit from using an application to offer them assistance?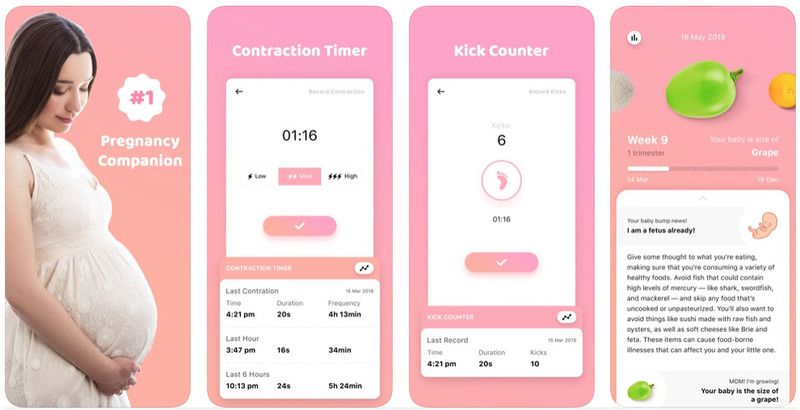 51. Food Donation App
To help feed the homeless, businesses may use this sort of software to manage daily food donations with local organizations.
52. Karaoke App
Karaoke refers to the activity of performing vocals to a soundtrack of pre-recorded music. In this case, the vocalist tracks his voice together with the music to create a complete song. In many performances, having the words shown on screen aids the vocalists in keeping the song flowing smoothly. More and more people want to use Karaoke applications, and that number will continue to rise. These ideas of mobile applications are rapidly becoming the finest ways for talented musicians to get worldwide recognition.
53. Fashion Design App
Designers, illustrators, patternmakers, and fans of the art of fashion design will find these mobile app ideas handy. These applications are created using the latest cutting-edge technologies to allow designers to see their creations in 3D before they are cut out and sewn. In addition, these fashion sketching applications make it easier to do fashion sketches on smartphone devices.
How to Turn Your App Idea into Reality?
Write Down the Feature List
All business ideas, no matter how crazy they may seem at the time, should be written down and reviewed often. Keep an eye out for the good, and the bad and how you can improve the ideas. Instead of acting on an idea immediately, it's better to think carefully over a few days to ensure it's achievable.
Your concept for a mobile app should provide a practical solution to a current issue. If it doesn't, you'll have a tough time selling it and won't be able to compete in the market. If it does, then you know it's time to start making specific plans for developing the app. Ensure everyone who helps you develop the app agrees to work under NDA to safeguard your app's concept.
Do Market Research
When you've settled on a certain concept for your mobile app, the following step is research. Has someone else thought of this brilliant mobile app concept before, or are you the first?
Be willing to explore what's possible in the marketplace if introducing a novel product or service. It is advised that you consult with a reputable app development firm while developing a clone business concept. They can ensure that your app achieves the standards of its competitors and wins over clients.
Find Out the Targeted Audience
Knowing your app's intended users and what they want from the app is key. There can be no progress without first identifying the target demographic. Targeting users of a certain age range, geographical area, income bracket, or job classification is important.
Once you have a basic understanding of your target audience's demographics, you may begin researching the interests and preferences of that group. Your target demographic will determine your app's success and assist you in customizing it accordingly.
Determine the Monetization Strategy
There are a variety of mobile app monetization strategies available; choose one that has potential for your app.
You might use a variety of methods, including:
One-time payment
A paid membership
Different membership plans with more powerful tools
A free app that works by getting money from ads
To figure out which plan works for your idea for a mobile app, you will have to try out a few different ones. One suggestion is offering a free trial, even if it's just for a day. If you ask people to pay immediately, they might not return.
Seek A Local App Developer and Have Estimates
After you have your first version of the structure and feature list, you should start looking for vendors who can make your mobile app in a way that is both economical and effective. You can look for both international and local vendors and get in touch with them. A good seller should look at your details and ask you a few questions while making some ideas to improve your idea. Make sure to explain them thoroughly so that your plan can be understood.
Apps with more functions and more size can cost more and take longer to develop. You should assess these suppliers in light of their track records, costs, procedures, customer feedback, timeliness, and level of interest in helping you. Additional startup capital is needed for pilot programs, advertising, and other operational costs.
Finish the UI/UX
If you've already made your choice of company, you may begin collaborating on the app's UI/UX design. To help you picture the app's features, displays, and development, you should have them create a detailed wireframe first.
The visual design you create for your application will determine its colors, typefaces, theme, and overall aesthetic appeal. This method gives you a very accurate preview of how your mobile app might appear and function. Your mobile app developer deserves to be paid fairly.
Have the App Developed and Tested
Now that your app developer has begun working on your project. You should get weekly updates on the development of your app and be allowed to test it and provide feedback. It is crucial that you QA your app as it is being made because this helps you measure the quality, schedule, and cost of the app and decide if it needs to be changed. If the cost is reasonable, you should complete it straight away. If not, you'll need to hold off until the next stage.
Introduce the App and Market It
When everything about the app meets your expectations, you only release it to the public. You need to get the app into the public eye by releasing it on app stores like Google Play and Apple's App Store. You also have the option of getting some professional assistance with app marketing if you find that you need it, or you can handle it on your own.
Beginning with social media platforms like Twitter, Facebook, and Instagram can help get the word out about your app. Contacting bloggers and the media is another option. With additional money, you may employ a PR or app marketing agency.
Collect Feedback and Prepare For the Following Phase
There should always be something you can do better. Developers usually receive both good and negative feedback once an app is released. The market reaction, user data, and demand may all be obtained after the launch and promotion. Great feedback means it's time to start thinking about the app's next stage. If the software is not performing well in the market, you will need to figure out what is holding you back from growing your business.
Mobile app ideas are a powerful way to create value for users and businesses alike. They can solve problems, enhance experiences, improve lives, and generate revenue. Nexle Corporation hopes that these ideas have sparked your imagination and motivated you to create your own mobile app in 2023.