The combination of AI and robotics has the potential to revolutionize various fields and industries, such as healthcare, manufacturing, agriculture, and entertainment. However, developing intelligent robots that can operate autonomously and safely in complex and dynamic environments is a challenging task that requires advanced techniques and algorithms. In this article, Nexle Corporation will explore the future of artificial intelligence in robotics and some examples of AI-powered robots that are changing our lives.
What is Robotics in Artificial Intelligence?
Robotics is the study of making machines that can do the same work that people do. It is a part of AI that combines sectors such as mechanical engineering, electrical engineering, and computer science. This section is responsible for the development and administration of mechanical humans.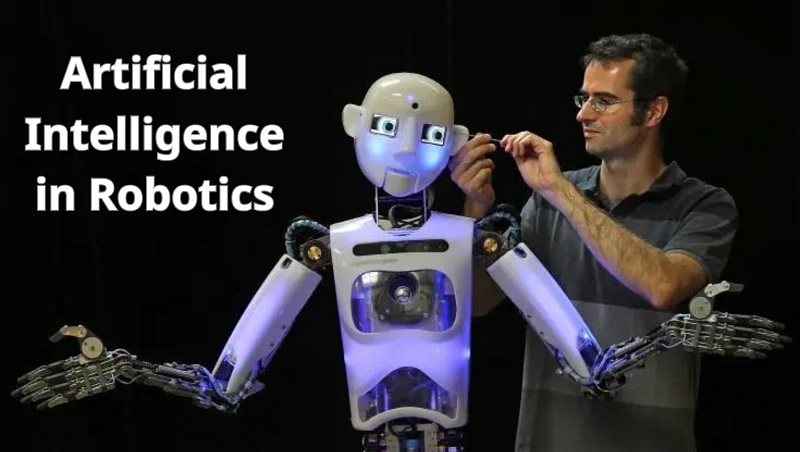 6 Use Cases of Artificial Intelligence in Robotics
Future of AI in Robotics
Robotics and artificial intelligence have a big and promising future. AGI, or artificial general intelligence, the next generation of AI, has the potential to achieve human-like levels of awareness. The key is to combine a robot with an AI computational engine. The robot has to be mobile, have sensors (such as touch, vision, and hearing), and be able to interact with tangible things to get instant sensory input on its actions. With this loop in place, the system can learn and understand, taking significant steps toward full artificial general intelligence.
In the field of artificial intelligence development (AI), the issue of what a robot can do for humans is giving way to the question of what a robot can put into the AI's "mind." Like a human kid, AI may learn more when given the opportunity to explore and experiment with the world around it. Artificial intelligence (AI) and robots are becoming increasingly connected, which speaks well for progress across many fields.
When applied, artificial intelligence in robotics has the potential to revolutionize how humans learn about and engage with the world. The possibility for real AGI is within understanding as we merge AI's computing power with robots' physical capabilities, allowing for new frontiers to be explored and new innovations to be made.
Robotics and artificial intelligence are two interrelated disciplines aiming to create machines that mimic or surpass human capabilities. Together, they form a powerful synergy that can solve many problems and create many opportunities for humanity. However, ensuring that artificial intelligence in robotics is used for good purposes and aligned with human values is important. As technology advances, we can expect more AI-powered robots in our everyday lives, helping us in various ways.