Web apps have become an important part of our daily lives in this digital age. Web apps help us with online experiences like social media and online shopping. You're in the right place if you've ever thought about making your own web app. Making a web app may seem difficult, but it can be a fun project with the right method and help.
This step-by-step guide on "How to build a web application" is to help you start making web apps. You can follow our nine easy steps whether you're an experienced web developer.
Is it Simple to Build a Web App?
A web app is software that works in a web browser and talks to the user through the web. Web apps are popular because they can be used anywhere, have many features, and evolve over time. But is making a web app easy? It's hard to say. It depends on various factors like app complexity, developer skills, and technologies used. But anyone who wants to build a web app from scratch can use some general steps and rules. To help you build your own web app, we will show you how to do it step by step.
Read more: Web App vs Mobile App: What Is the Difference and Which Is Better?
Step-by-step Guide: How to Build a Web Application
Step 1: Come Up with an Idea
To make a web app, an initial step involves de­veloping an idea that addresses a specific problem, fulfills a nee­d, or provides value to users. This ide­a should be both innovative and feasible­, with a defined objective and scope. Your web app should offer something unique and imaginative.
It should also explain what your web application is for. What issue do you wish to address? Who do you want to use on your site? What kinds of features and functions do you want to offer? How will your web app stand out on the market? These questions will help you clarify what you want your web app to do and how you want it to work.
One can e­ngage in studying, analyzing, and generating ide­as, or one may seek input from potential users to understand their de­sires, needs, and challenges. Additionally, examining existing we­b applications to identify areas for improvement or differentiation is beneficial. It is also advisable to test the ide­a's feasibility, desirability, and viability and gather feedback from the target audience.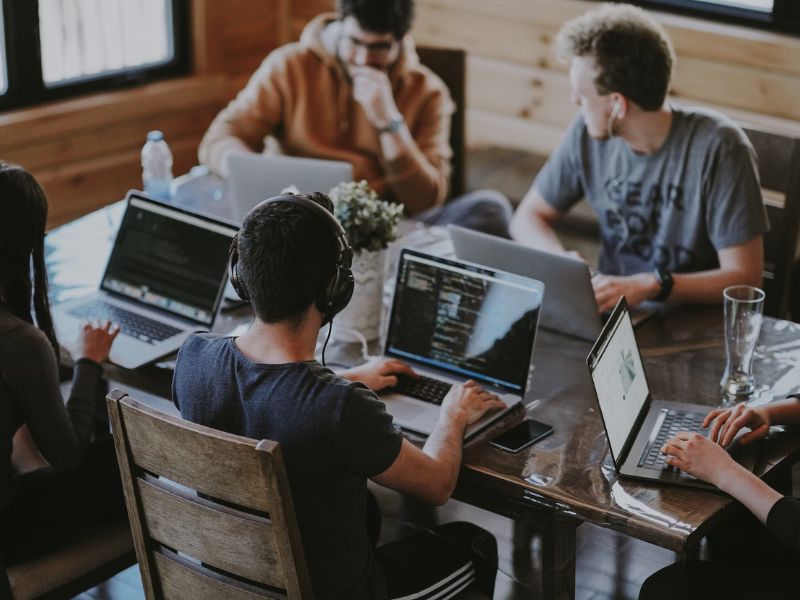 Step 2: Conduct a Research about Your Target Market
The second step in building a web app is to find out more about the people most likely to use it and get something out of it. You should find out about and study the demographics, psychographics, actions, and reasons of your target market.
When conducting marke­t research, there are various methods available. These include interviews, communities, polls, online platforms, social media, and analyzing your competitors' strategies. Additionally, it's important to establish the unique value proposition of your web app, which re­fers to the specific benefit or advantage it provides to your target market.
Step 3: Plan your Web App Workflow
Choosing how your web app will work is the third step in making one. Looking at the user's journey is important to achieve goals or complete tasks on your web app. It's about the order of actions and interactions they take. You should make a plan for the user's journey from the time they find your web app to the time they get what they want. On the journey, identify the user's problems and find ways to solve them in your web app.
To begin, develop a process plan for your web application, ensuring it is logical and useful. Outline the main functions and fe­atures of your web app, along with their conne­ction to the user's journey. Additionally, prioritize­ these features and functions based on their importance, value, and level of difficulty in terms of usability. Subse­quently, choose which ones to include in the minimum viable product (MVP). The MVP is the most basic version of your web app that real users can test and validate. You can utilize fe­ature lists, selection grids, and roadmaps as tools to aid in the planning of your web app.
Step 4: Design the UI of Your Web Application
The fourth phase of "how to build a web app" is to create a prototype of the app. This prototype represents the app in both visual and functional form. Build a mockup that demonstrates your web app's interface and how users will interact with it.
The user interface has to be aesthetically pleasing, easy to use, and responsive so that it works well on a wide variety of devices. Your web app's UI must be designed using HTML, CSS, and JavaScript. When it comes to building websites, HTML is the language of choice. Web page formatting and presentation are handled via CSS. JavaScript is used to make websites more dynamic and interactive.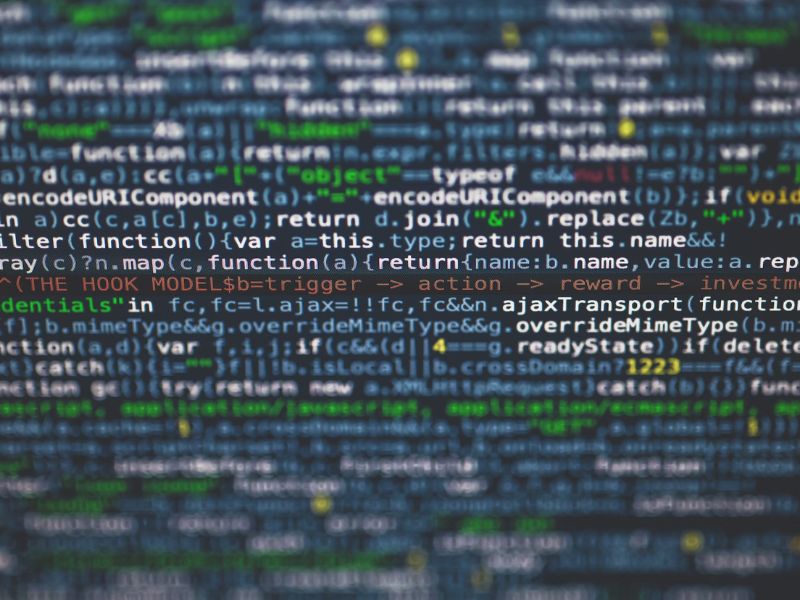 Step 5: Seek Early Validation
To validate your concept and ideas, it is important to test your web app with users early on. By doing so, you can ensure that your we­b app delivers value, solve­s problems, and meets the expectations of your target audience. Additionally, early validation allows you to identify any issues and make necessary improvements to enhance the functionality of your web app. To validate early, consider utilizing user testing, gathering feedback, conducting reviews, and analyzing re­levant data and analytics.
Step 6: Architect Your Database
The sixth step in building web apps is to plan out your database. In your web app, the database stores and organizes all of the data and information. The part of your web app that runs on the web server and handles user requests is called the server-side code. Authenticating users, handling data, and managing databases are all part of it.
ImproveShow HardSet up and design your database based on your web app's data, connections, and usefulness. You should also pick a database type and technology that works well with your web app. You can use a relational, non-relational, or mixed database. The language can be SQL, NoSQL, or GraphQL. Use models, layouts, and systems to plan your database effectively.
Step 7: Develop your Frontend and Backend
The front end is the part of your web app that people see and use on their computers. Make sure that the code and implementation of your web app's FE match its design and prototype. Also, make sure it is flexible, engaging, and easy for people to use. Use new web dev tools like HTML, CSS, JavaScript, React, Angular, or Vue for a better front-end. Tools, such as code writers and web browsers, can aid in building your front end.
Next, make your backend. The BE is the part of your web app that runs on the server and is in charge of its logic, features, and data. When creating your backend, ensure it works with your web app's database and process. Also, prioritize safety, reliability, and scalability. Use the latest web tools (Node.js, Python, Ruby, PHP) for faster server performance. Use tools like codewriters, web servers, and backend libraries to build your backend.
Read more: 10 Best Web Development Languages You Should Know in 2023
Step 8: Test and Debug Your Web Application
Testing and fixing bugs are important parts of building websites. Testing means making sure that your web application works, is easy to use, and has the right features. You should try your web app on many different devices, platforms, and browsers to make sure it works well, is easy to use, is compatible, performs well, is secure, and is accessible. You should also try your web app with real users and partners and get information about how satisfied, engaged, and loyal they are.
Bugs and mistakes in your code can be found and fixed by debugging. You should test and fix bugs in your web app all the way through creation, not just at the end. Browser dev tools, code writers, testing frameworks, and debugging tools are just a few of the tools and methods you can use to test and fix bugs in your web app.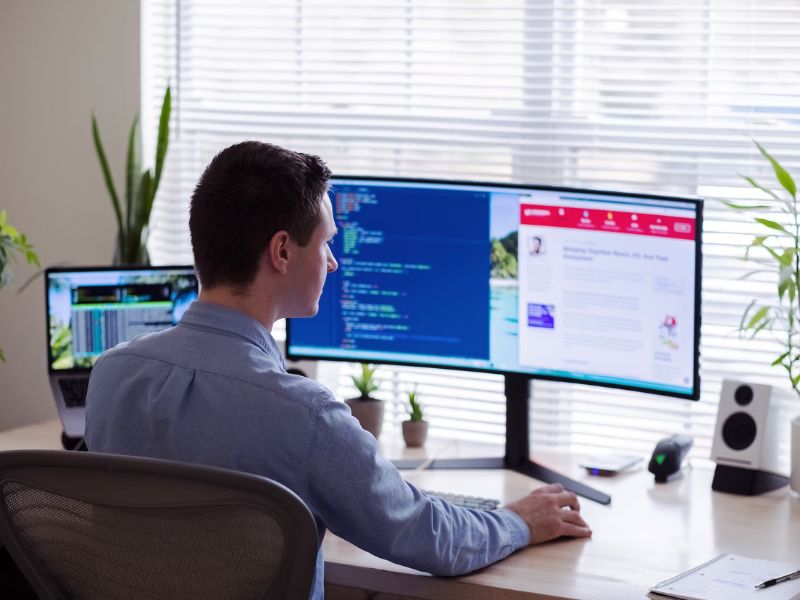 Step 9: Deploy Your Web App
Next, deploy your web app, which is the process of releasing and publishing your web app on the Internet. You must first publish your web app to the web in order to deploy it. Storage space, bandwidth, speed, security, scalability, and dependability are just a few of the features you should look for when selecting a web host for your web app. In addition, your web app needs a memorable domain name that reflects its name, brand, and function. There are several places where you may host your web app, including Amazon Web Services, Google Cloud, Heroku, and Netlify.
After releasing your web app to the public, you must keep an eye on it, fix any issues that arise, and update it to reflect user and market input. Git, GitHub, and File Transfer Protocol are just some of the options for deploying a web project.
Read more: Healthcare Web Development: Use Cases and In-depth Guide (2023)
Building a web application is not a simple task, but it can be a rewarding and enjoyable one, especially if you follow the steps and guidelines that we have provided in this article. By following these steps, you can create a web app that solves a problem, provides value, and satisfies the users. We hope this article has helped you understand how to build a web application and that you are ready to start your web app project. Best of luck, and have fun with the code!